History
Founded in 1990
CTS was established 1990 when it was incorporated by Dr. Barney W. English to train ministers for the work of the ministry. Dr. English had served as a minister in the Pentecostal Freewill Baptist organization for many years. In an effort to extend and enhance the effectiveness of his ministry he founded the seminary while living and serving in the Wilmington, N.C. area. Dr. English has three earned doctorates. 
After many years of service and for age and health reasons, Dr. English reluctantly retired and passed the seminary on to Dr. Lyndon Purifoy. Previously he had worked with Dr. Harold Vick, of Jacksonville Theological Seminary, as curriculum director, as well as serving as vice-chairman of the Board of Directors. Eventually the torch of leadership was passed to Dr. Flynn to carry on and expand the ministry.
In October of 2019, Dr. Flynn passed unexpectedly in his sleep. The Board of Directors has selected Dr. Ray Leach to serve as Interim President until such time as a successor has been selected.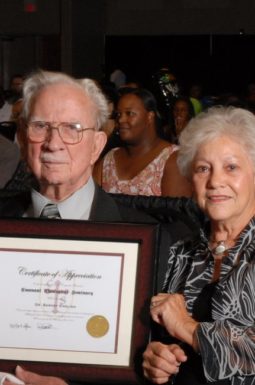 CTS's history timeline