Earn Your Degree in Divinity & Theology
A degree in the field of divinity and theology will help you build a strong foundation in biblical and theological studies. You'll develop the skill set needed to become well-trained, well-grounded and well-equipped for your unique calling.
Theology & Biblical Studies (gocovenant.net)
About CTS
Since its founding in 1990, Covenant Theological Seminary has been committed to the training of ministers, laypersons, and Biblical scholars for the work of the ministry according to Ephesians 4.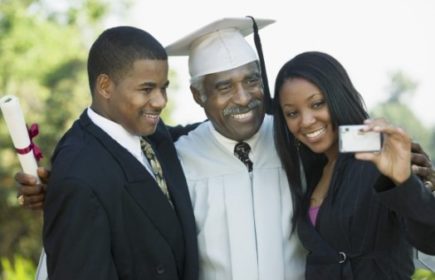 -Affordable Options including Grants, Financial Aid, and Payment Plans
-Online, Cohort, and Traditional in person (brick and mortar) learning
-Evangelical Christian and Spirit Filled (Pentecostal) Approach
From President Leach
The following Greeting was written by the late Dr. Max Flynn and summarizes the history and vision of CTS. We look forward to working with you. –Dr. Ray Leach, CTS President
Greetings!
We are glad you have inquired about our school, Covenant Theological Seminary (CTS). We have provided this mini-catalog to introduce you to some of what we offer at CTS locally and online globally. We have a traditional catalog, but we are also adding new courses which utilize materials from the world's largest Bible school, the International School of Ministry (ISOM).
In 2005, after responding to the Lord's call to go to Cuba and discovering the needs and desires of untrained ministers there, we began searching for suitable materials in Spanish to train them, and in doing so we discovered ISOM which is the most outstanding basic training program we have ever seen. Through this exceptional curriculum the Lord gave me a vision and desire to build courses from their program which would carry students toward higher degrees.
ISOM is the world's largest video Bible school with over 12,000 training sites in 141 countries and in more than 65 languages.
In 2007, the possibility of taking over CTS (an already existing seminary) presented itself. After one year of meeting with their leadership and seeking the Lord's will in the matter, CTS was transferred over to us so we could continue to carry on and expand the vision the Lord gave us as well as continue their work and legacy, thus adding value to all.
We look forward to helping you fulfill your educational goals and spiritual calling.
Dr. Max O. Flynn
Former CTS President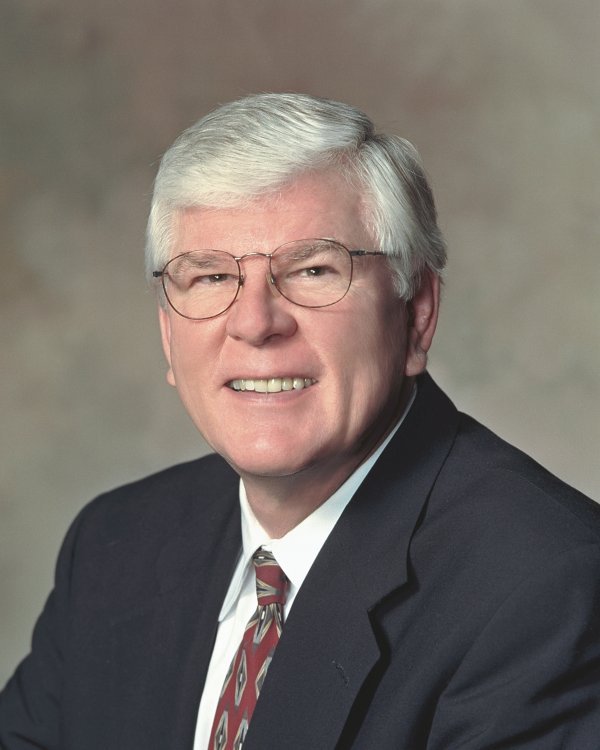 Dr. Max O. Flynn
1941-2019
Vision/Mission
A. MISSION:
1. DISCIPLINE – To disciple and equip ministers who will GO and do likewise (Matthew 28:18-20, Ephesians 4:11-16).
2. DEGREE – To prepare and/or recognize ministers for their ministerial labors and school experience rendering honor to them (Romans 13:7, 1 Timothy 5:17).
3. DUPLICATE – To commit to faithful men and women the basics of Christian character, growth and ministry for reproduction – duplication – of these truths and materials to others, who will in turn commit the same to others who will also do the same, which in turn, will MULTIPLY the Word of God, as well as the work of the ministry (2 Timothy 2:2)!
B. MODEL:
1. PERSONALLY – To personally model the above, teach it, and release it to others to do the same, just as Jesus and Paul did (2 Timothy 2:3-7, Acts 1:1, 2 Timothy 2:2).
2. PRACTICALLY – To establish and extend God's Kingdom on earth through preaching and demonstrating the Gospel of grace, teaching it to others, and releasing them into ministry to do the same (Matthew 6:9, 28:20, Mark 16:15-20, Luke 24:44-49, Acts 1:8, 20:24,32, 2 Timothy 2:2).
STATEMENT OF FAITH:
CTS is in agreement with the statement of faith as adopted by the National Association of Evangelicals:
-We believe the Bible to be the inspired, the only infallible, authoritative Word of God

-We believe that there is one God

-We believe in the deity of our Lord Jesus Christ

-We believe that for the salvation and regeneration by the Holy Spirit is absolutely essential

-We believe in the present ministry of the Holy Spirit

-We believe in the resurrection of both the saved and the lost

-We believe in the spiritual unity of believers in our Lord Jesus Christ
While CTS welcomes students from a broad spectrum of theological backgrounds, it maintains a commitment to the historic, orthodox Christian faith.