Accreditation
Covenant Theological Seminary is incorporated by the State of North Carolina and registered with the Commission for Independent Education of the North Carolina Department of Education as a religious institution and is therefore exempt from licensure by state statute.
Our accreditation is with the World Wide Accrediting Commission (WWAC) of Richmond, Virginia. The WWAC is an accrediting commission which holds as its primary objective the encouragement and maintenance of sound scholarship and the highest academic achievement in the areas of private education.
Quality education is the goal at all times. Its purpose is the establishment of quality education in private schools, colleges, and theological seminaries. It is a non-governmental body and makes no claim to be connected with the government.
The purpose of accreditation is to:

1. Certify that an institution has met established standards of excellence,
2. Assist prospective students in identifying reputable institutions which offer degree programs that will meet their needs and goals.
3. Allow institutions to evaluate the acceptability of transfer credits into their own curricular programs.
Applicants for admission to CTS are considered without regard to sex, age, color, or national origin. Each prospective student will be assessed according to his or her academic background.
Four Stages of Degree Work
1. Associate of Biblical Studies
(60 credit hours) We offer 12 credit hours for each ISOM Trimester for a total of 60 hours from the basic 5-Trimester program. ISOM is also creating new trimesters and we will continue to offer 12 credit hours for each new trimester toward the associate and/or bachelor degree.
2. Bachelor of Biblical Studies or Ministry
(120 credit hours) For completion of 60 additional hours with a minimum of 4 prerequisite courses through CTS.

3. Master of Ministry
(150 credit hours) For the completion of an additional 10 courses, using the 4-Step Course Requirement process.

4. Doctor of Ministry
(180 credit hours) For completion of 10 more courses, using the same 4-step course requirement below.
Schedule
Spring Semester: January – April
Summer Semester: June – August
Fall Semester: September – December
Distance Learning/CTS Online: Year-round
School of Ministry: Year-round with 6-week and holiday breaks.
And Seminars on special subjects….
Our Basic 4-Step Course Requirement
1. Answer 100-question test.
2. Outline each chapter.
3. Write a complete summary of what the course personally meant to you (1-3 pages).
4. Do a book report on an additional book on the course subject or an assigned book, (3 pages Associates and Bachelors, 5 pages Masters, and 8 pages Doctoral).
USA Exception
Non-government accredited degrees may not be used for job advancement or on resumes, business cards, job applications and letterheads in certain states including AL, NV, NJ, OR, TX, WA and ND.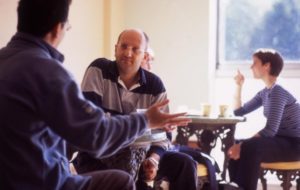 STATEMENT
In these last days, it is imperative that men and women, who have been called by God into full-time Christian service, be prepared properly by using all of the advantages and resources at their disposal in order to be prepared to meet the challenges of the world.
The administration of Covenant Theological Seminary believes that two of the greatest advantages available to God's people are the presence and power of God, the Holy Spirit, and the Word of God. We believe God is emphatic when He says in His Word to "Study to show thyself approved unto God a workman that needed not to be ashamed, rightly dividing the Word of Truth." (II Timothy 2:15 KJV)
Covenant Theological Seminary purposes to train students in and for evangelical Christian ministry. Furthermore, students from various evangelical denominations may enjoy academic freedom and Christian fellowship.
All degrees of Covenant Theological Seminary are of an ecclesiastical nature, and whether granted or conferred, are in the restricted area of religion with the special purpose of preparing persons to work in the area of religion, whether educational or ministerial; they are not designed to be used in general academic circles.
We ask for your prayers and welcome your calls and/or letters. We at Covenant Theological Seminary serve our Lord by serving you in His name.