Finished ISOM?
Now what?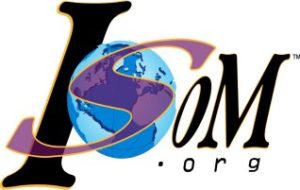 A vision of CTS is to provide ISOM graduates the ability to go deeper in their studies and learn MORE from the same ministries that taught in the 5  Trimesters.
Our three goals are:
> to equip ministers for the work of the ministry
> to offer degree recognition for training
> to use replicable systematic training to multiply leaders in the nations of the earth.
These goals are the primary reasons we are in association with ISOM as we both have the same vision (2 Timothy 2:2 & Matthew 28:19-20) until the Lord's Kingdom is established and extended on earth as it is in Heaven.
Structure
Unlike ISOM, CTS uses primarily books, workbooks and audio sessions to provide the materials for classes. Classes can be taken locally at the CTS campus in North Carolina, but most will find the convenience of CTS in its ability to be administered at any church, group, or even on an individual basis through online learning.
Exams and homework are completed outside of class and are then mailed back to CTS for grading.
Languages
Currently CTS is only available in English. New languages, like Spanish, will be added in the near future. Please contact us to let us know of your interest in CTS in other languages.
Awards & Degrees
For those transferring after ISOM's 5 Trimesters, CTS will transfer credit and students will immediately receive an Associate of Biblical Studies. CTS programs are available up to the Doctorate level. Please see the Degrees page for the most current information and requirements.
For those simply wishing to receive the Associate of Biblical Studies from completing ISOM Trimesters 1-5, the fee is $150 USD in USA, Australia, Canada, and New Zealand. Other countries and prices for this award specifically can be obtained from the ISOM office.
For a checklist of requirements and the process for transfer of credit, please view specific CTS information on ISOM's Transfer of Credit page.
Pricing
As you've seen with the CTS information included with ISOM, the cost to transfer is $150, and is payable to ISOM directly. ISOM will verify your student records, fulfill your transcript, and send all related records to us for academic transfer to CTS.This part of the process usually takes 3-4 weeks, if everything is in order.
From there, to move ahead with any CTS program, each student will be individually evaluated to determine the number of courses needed for the degree major. For certain qualified students, a Bachelor of Biblical Studies may be attainable for as low as $200 using ISOM's Pathway to Bachelor program. Contact ISOM for details.
Further Information
For further pricing information, please see our financial info page, which also includes alternative payment plans.
Accreditation
CTS is NOT accredited by a US Department of Education (government) approved accrediting agency. As such, all awards and degrees issued by CTS are for religious training purposes only, and do not meet the standards of "Associate of Arts", "Bachelor of Arts", "Bachelor of Science" type degrees, because general education instruction is not offered in the courses (eg. Math, Science, English, Critical Thinking, etc.). 
Our accreditation is with the World Wide Accrediting Commission (WWAC) of Richmond, Virginia. The WWAC is an accrediting commission which holds as its primary objective the encouragement and maintenance of sound scholarship and the highest academic achievement in the areas of private education.
Covenant Theological Seminary is incorporated by the State of North Carolina and registered with the Commission for Independent Education of the North Carolina Department of Education as a religious institution, and therefore exempt from licensure by state statute.
Generally, the purpose of accreditation is to:
> Certify that an institution has met established standards of excellence.
> Assist prospective students in identifying reputable institutions which offer degree programs that will meet their needs and goals.
> Allow institutions to evaluate the acceptability of transfer credits into their own curricular programs.
Applicants for admission to CTS are considered without regard to sex, age, color, or national origin. Each prospective student will be assessed according to his or her personal academic background.
A Brief History
Out of our search to provide Spanish Bible training for ministers in Cuba, we discovered ISOM. What a discovery!
We originally began our first Bible institute in the '80s to equip men and women for the work of the ministry, so we are very familiar with the volumes of curriculum available for such a task. Nevertheless, we have not found a better program than ISOM, as it is completely DUPLICATABLE. Traditional schools usually are bound to a single location, and few under that system ever duplicate themselves, and thus fail to obey the Lord's first command to be fruitful and multiply (Gen 1:28).
Over the years we have seen some people graduate with the highest academic degrees, yet they still lack the basics to sustain a ministry or church. Subsequently, we saw an excellent opportunity to build a program from which we could take a person from a basic certificate all the way through to a doctoral degree, which would produce, both in and through them, a ministry worthy of the degree.
After discovering ISOM, we contacted Dr. Berin Gilfillan, founder of ISOM, and he provided us with a recommended book list from which we could build on the foundation of the ISOM, leading to further degrees through our school. Thus far, we already have more than 40 courses from, or that relate to, the ISOM program. We also have a full catalog of courses, beyond those below, for other advanced degrees available for viewing on this site.
Disclaimer Statements
Transferability of credits earned at Covenant Theological Seminary and transferred to another institution is at the discretion of the receiving institution. The degree programs of this seminary are designed solely for religious vocations.
To view a listing of ISOM Courses from which we have built degree courses, click here.
Disclosure Policy
Credits and degrees earned from colleges in the State of North Carolina, which are authorized by the State Board of Independent Colleges and Universities, do not qualify the holder for a state teaching certification, nor do they qualify him or her to participate in professional licensing examinations. Any person interested in obtaining a state teaching certificate or practicing a regulated profession should contact the appropriate regulatory agency in the field of his/her interest.